Swakopmund: The Adventure Hub on Your Namibian Safari
Posted by S. Schneider on Mon August 7, 2023.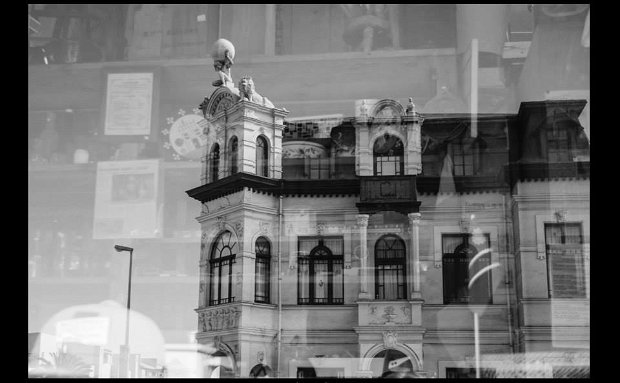 Imagine infinite sand dunes colliding with the immense expanse of the Atlantic Ocean. Welcome to Swakopmund, a beachfront treasure on Namibia's western border. While Namibia's safari exploits are well-known, Swakopmund provides a distinct twist for thrill and adventure seekers.
With an abundance of adrenaline activities that make your pulse beat and your spirit soar, this picturesque town has justifiably earned the moniker of Namibia's adventure centre. Join us as we explore the fantastic world of Swakopmund and learn about the exciting activities that await you.
A Vibrant Town
Swakopmund, located on Namibia's stunning coastline, is a town that seamlessly mixes natural beauty with a dynamic environment. It emanates a certain charm that draws visitors from all over the world. Swakopmund has a warm and friendly atmosphere with charming German colonial buildings, busy markets, and a lovely blend of cultures. 
The scenic backdrop of the town, perched between the massive Namib Desert and the roaring Atlantic Ocean, contributes to its attractiveness. Aside from its natural beauty, Swakopmund pulsates with life, with a thriving nightlife, a thriving arts scene, and a plethora of cafés and restaurants providing excellent food.
Swakopmund is a genuinely engaging destination for adventurers and culture fans, thanks to its beautiful combination of breathtaking scenery, cultural richness, and dynamic environment.
A Cultural Town
Swakopmund is noted for its strong musical culture, in addition to its adventurous attitude. The town pulsates with rhythm and music, creating an intoxicating environment. Live music performances are frequently featured in local restaurants and beer gardens, immersing guests in the mesmerising sounds while savouring exquisite cuisine. You may hear choirs spreading pleasure with their beautiful voices as you go through the streets. 
These gifted choirs frequently walk the streets, stopping at various vendor places to present lovely performances that embody the essence of Swakopmund's cultural richness. The harmonies fill the air, tempting pedestrians to stop and participate in the celebration of music and community. 
The musical tapestry of Swakopmund adds an added element of enchantment to this already bustling town, whether it's the frenetic pulses of traditional African rhythms or the relaxing melodies of local performers.
For the Thrill Seekers: Quad Biking in Swakopmund
Feel the excitement rush through your veins as you begin a thrilling quad-riding journey amid Swakopmund's breathtaking dune landscapes. Get aboard a tough four-wheeler and ride across the undulating sand dunes, carving your own course through this stunning desert region. You'll feel a sensation like no other when the wind whips through your hair and the golden sands blur beneath your wheels. 
Remember to take photos of the bizarre beauty of the terrain as you sprint through the dunes. Whether a seasoned rider or a first-timer looking for a fantastic experience, quad-biking in Swakopmund will leave you with unforgettable memories.
Go Back In Time: Camel Riding in Swakopmund
A camel ride through Swakopmund's beautiful desert scenery will transport you back in time to the days of ancient caravans and nomadic tribes. These gentle giants will carry you delicately while travelling the sandy dunes, providing a unique and quiet experience. 
Take in the breathtaking scenery as you swing to the beat of your loyal camel. The peacefulness of the desert, along with the connection you'll create with these incredible creatures, will leave an unforgettable impact on your spirit. Capture this fantastic excursion with your camera, keeping the memories of a very exceptional journey.
Fly High: Hot Air Balloon Rides in Swakopmund
Soar high above the Namib Desert on an unforgettable hot air balloon flight, giving you a bird's-eye perspective of Swakopmund's stunning surroundings. You'll softly soar into the sky as the sun sheds its golden warmth over the countryside, leaving the planet behind.
Admire the expanse of the desert, the fascinating patterns engraved in the sand, and the ever-changing colours of the horizon from this vantage point. It's a peaceful moment suspended in time as you float freely in the air. Capture the wonder with your camera, or let the beauty etch itself into your memory, reminding you of this incredible adventure.
Take the Leap: Swakopmund Skydiving
Swakopmund provides the ideal chance for those wanting the ultimate adrenaline rush to take to the skies and experience the thrill of skydiving. Feel the excitement rise as you board the plane and soar to incredible heights. Brace yourself for the exciting jump into the void when the door opens. 
You'll feel a sensation like no other as you plummet into the air, your heart racing in your chest. The spectacular vistas of Swakopmund's shoreline and the immense Namib Desert give a new dimension to this adrenaline-fueled excursion. Skydiving in Swakopmund is an adventure you will want to take advantage of if you're ready to overcome your anxieties and embrace the freedom of the skies.
Conclusion
Swakopmund is undoubtedly a unique adventure destination with its stunning scenery and thrilling activities. Swakopmund offers it all, whether you want to sprint through the dunes on a quad bike, explore the desert on a camel's back, soar far above in a hot air balloon, or take a leap of faith by skydiving. 
While immersed in these adrenaline-pumping adventures, remember to check out Desert Tracks. This reputable adventure tour operator can personalise your Swakopmund journey to perfection. Prepare to be enchanted by Swakopmund's wonders and embark on an extraordinary experience that will leave you wanting more.
Are you up for a memorable adventure in Swakopmund? Take advantage of the great adventures that Desert Tracks has to offer.