10-DAY HONEYMOON FLY-IN (LUXURY)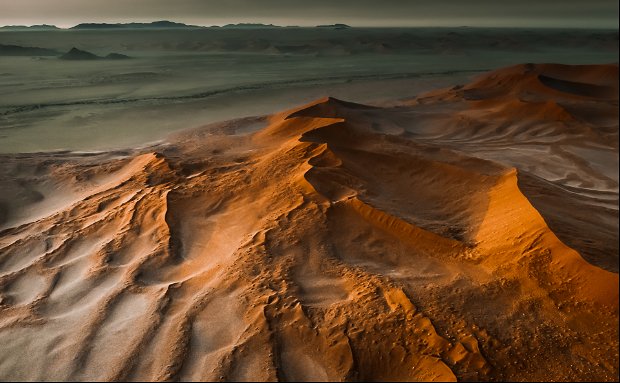 Celebrate your love in the most romantic destinations of Namibia. From the stunning vistas of Sossusvlei to the charming town of Swakopmund and the ancient rock engravings of Twyfelfontein to the spectacular wildlife of Ongava Private Game Reserve. This honeymoon fly-in package is sure to create lasting memories.
DESERT WHISPER GONDWANA COLLECTION NAMIBIA | SOSSUSVLEI
60km north of Sesriem on the C19
Have you ever heard the whispering voice of the Namib Desert? In this escape to blissful and luxurious solitude, silence and whispering wind is all you will hear. Catering to 2 guests at a time, this fully inclusive experience is a couple's ideal getaway.
STRAND HOTEL SWAKOPMUND | SWAKOPMUND
With its extensive, unique and creatively entertaining Restaurants, Bars, Deli, Lobby-Lounge, Sea Facing Terraces, Beach Kiosk and state of the art Conference & Banqueting Center, all set on the Mole, a historic and iconic site surrounded by Ocean on three sides, the Strand Hotel Swakopmund is a social epicenter and destination in itself for all visitors to and residents of Swakopmund.
Its architectural inspiration finds its roots deep in Namibian-German history and reflects this in a tasteful contemporary manner. The interiors are residential in nature, and the brief to all designers involved was to create a non-hotel, hotel. One as charming and welcoming as the town it is located in. Simply very warm and comfortable, and as they say in German: "gemütlich" providing a genuine "sense-of-place" atmosphere adding to any Namibian visit.
Arriving at the Strand is a dramatic experience as one passes through its 13m high and 9m wide Ocean View Atrium which travels right through the Hotel offering sea views at either end. Off this Atrium Lobby is Reception, consisting of three individual desks and an inviting open fireplace which rounds off the residential feel and warm welcome.
DORO NAWAS CAMP | TWYFELFONTEIN
From a hillside above the dry Aba-Huab River, Doro Nawas provides guests with far-reaching views across rugged Damaraland. The camp is ideally located as base from which to learn more about both the area's ancient inhabitants and the visionary ecotourism partnership with today's communities. The petroglyphs and San rock art of Twyfelfontein are within easy reach.
Sixteen guest units (including a family room) blend in with the scenery, and feature private verandas and outdoor showers. Sleeping out under the stars is also an option. Nature drives and walks reveal more of the desert's surprising and superbly-adapted flora and fauna.
INSIDER'S TIP: Without bright lights and far from pollution the camp is the ideal setting for marvelling at the night sky. Opt for a night in the Star Bed to experience superb stargazing…
LITTLE ONGAVA | ONGAVA PRIVATE GAME RESERVE
Designed for privacy, luxury and an intimacy with the land, Little Ongava is arguably Namibia's most luxurious accommodation with pristine views across the Ongava plains. Little Ongava is perched on the crest of a hill commanding magnificent vistas of the plains stretching for miles to the horizon, offering an extraordinary experience as the focal point of an Etosha journey. This intimate camp has only three spacious suites each with its own plunge pool, en-suite bathroom, "sala", and outdoor shower. The lounge and dining areas have wonderful views of a productive waterhole below the camp, the open deck allowing for relaxed, stylish dining under the African sky. Guests at Little Ongava share a dedicated guide and vehicle, ensuring the best possible nature experience at one of Africa's great wildlife destinations. Day and night wildlife-viewing drives, visiting hides overlooking waterholes, walks and rhino tracking with experienced guides can all be enjoyed exclusively on this reserve. Game drives and day trips into nearby Etosha National Park are also offered.