11-DAY JUST A QUICK VISIT (SELF-DRIVE)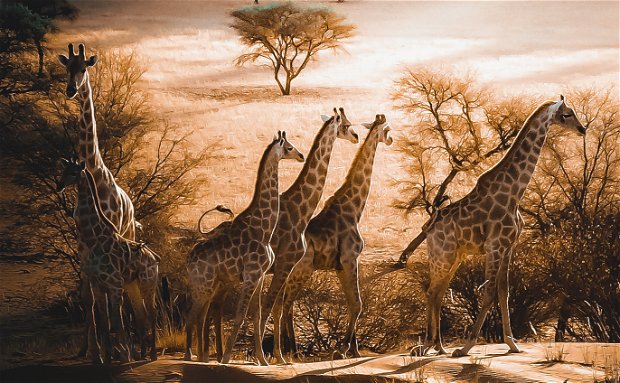 Get ready for a fascinating discovery journey as you explore the breathtaking Sossusvlei in the Namib-Naukluft Park, cruise along the rugged Skeleton Coast, delve into mystic Damaraland, and go wild at the Etosha National Park.
Day 1 - Welcome to Namibia
Upon arrival at the airport a representative of your 4x4 vehicle hire company will meet you and transfer you to Windhoek for the vehicle handover.
Now you are ready for your self-drive safari in Namibia! Head to your accommodation located in the heart of Windhoek and unwind after your long flight. Tomorrow your Namibian safari adventure continues.
Day 2 & 3 – Sossusvlei
Your journey today takes you away from the city and into the Namib Desert. The giant sand dunes of Sossusvlei await.
Your self-drive safari adventure will take you south through sleepy little towns and then south-west into the great desert plains over passes and through mountain valleys to Sesriem.
After a long drive, check in to your lodge and revel in the tranquil surroundings of the Namib Desert. Relax with a sundowner to end the day, tomorrow you have a full day to explore the Namib Naukluft Park. Get ready to conquer the towering Big Daddy and Dune 45 dunes, hike to Dead Valley and later you can also explore the Sesriem Canyon.
Day 4 & 5 – Skeleton Coast
Heading west, the landscape around you will gradually change from mountains and dunes to the desolate Skeleton Coast. There is a lot to see and do on your self-drive journey today: head to Solitaire to sample their world-famous apfelstrudel; follow the winding road through the Gaub and Kuiseb Canyons; stop at the Welwitschia Plains and Moon Landscape before heading to Swakopmund.
Exploring the Skeleton Coast's shores is best done in a 4x4 with an expert guide who can maneuver along the tiny stretch of beach wedged in-between the turbulent waves of the Atlantic Ocean and towering sand dunes to Sandwich Harbour.
You have a full day to take advantage of the many activities offered or you can just relax and take a stroll through town visiting cafes, museums, curio shops and galleries or head to Walvis Bay to spend some time at the lagoon to photograph flamingoes.
Day 6 & 7 – Damaraland
Granite boulders, geological wonders, ancient cultures and desert-adapted wildlife await you on your drive into Damaraland today. As you leave Swakopmund, you can drive north along the Skeleton Coast to Cape Cross or head inland via Uis to the Twyfelfontein area.
Join a lodge guide on a nature drive into the ephemeral Huab River to look for the elusive desert-adapted elephants. Visit the Damara Living Museum and then head to Twyfelfontein to view the ancient rock engravings, Organ Pipes, Burnt Mountain and Petrified Forests.
Enjoy another magical evening under the African night sky - tomorrow you are heading to the wildlife highlight of your trip, Etosha National Park.
Day 8 – Etosha South
By now you've explored the most amazing landscapes of Namibia, experienced ancient cultures and spotted a few desert dwellers – one last item remains on your list, spectacular wildlife encounters in one of the most important game reserves in Southern Africa – Etosha National Park.
En-route you can visit a Himba Village and then spend the afternoon inside the park, at one of the many busy waterholes scattered around the vast pan. Get some rest as tomorrow you head into the park at sunrise which is the best time for game viewing when the animals are more active.  
Day 9 & 10 – Etosha East
The vast Etosha salt-pan makes up a large area of the eastern side of the park where you will be heading today on your self-drive game drive through the park. This area is teeming with wildlife and you can expect to see lions, elephants, black rhinos, giraffes and a variety of birdlife.
On arrival at the lodge, you can chat to reception about booking a guided game drive with the lodge in an open safari vehicle. Expert lodge guides receive up-to-date information on game movement and therefore have a high success rate for spotting wildlife.
It has been a fantastic adventure! Enjoy the last night at your safari lodge, tomorrow you are heading home.
Day 11 – Your adventure ends…
Enjoy your last early morning game drive before heading back to Windhoek for your flight home. You will be heading south towards Okahandja where you can stop to view the local wood carvers' market.
Return your 4x4 safari vehicle to the rental company and transfer to the airport in time for your departure flight. It has been an amazing adventure and you've made memories that will last a lifetime… We hope to welcome you back to Namibia again soon!