16-DAY NAMIBIA AT A GLANCE (SELF-DRIVE)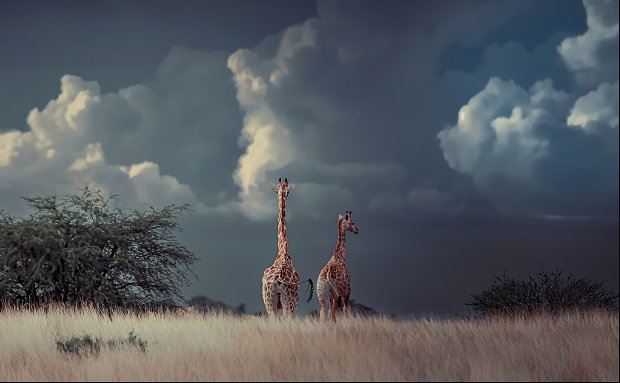 Experience Namibia in all its glory as you traverse the Kalahari to the Namib Desert, zigzag along the stunning Skeleton Coast, explore rugged Damaraland and witness the wonders of the world-renowned Etosha National Park. You'll also visit the eerie Kolmanskop Ghost Town, the enchanting Sossusvlei, and the mesmerizing Dead Vlei.
THE ELEGANT GUESTHOUSE | WINDHOEK
Located on the corner of "von Eckenbrecher - Ziegler Street" in Klein Windhoek - the heart of Windhoek's oldest suburb lies our sophisticated yet simple and modern Guesthouse, which places its architectural and decorative accent on elegance and the comfort of our guests. It was our dream to create a boutique offering in Windhoek which would be the benchmark for comfort and style.
The chic, boutique guesthouse is totally different in look and feel to its contemporaries in Namibia. We have aimed to combine what is popular and sleek with what is authentic in Namibia. A fusion of Namibian chic with modern creature comforts has resulted in a truly unique Namibian guesthouse. This dynamic fusion will appeal to both the leisure traveller as well as the executive on business.
The Guesthouse offers 17 Luxury en-suite rooms.
With our vision encompassing conservation, we have created a drought resistant garden with open spaces, spacious seating areas, a refreshing pool with a wooden deck, a comfortable lounge and an African fire pit to end the day - combining to ensure a unique experience – creating memories of your stay.
In the open plan kitchen, the smiling Namibian staff will prepare your scrumptious buffet breakfast to the strains of soft music and the smell of freshly baked bread.
KALAHARI ANIB LODG | KALAHARI NAMIBIA
Kalahari Anib Lodge is located 30 km northeast of Mariental on the C 20 (Kalahari).
Savour the Kalahari Desert at this easily accessible lodge. 30 standard rooms flank a shady courtyard, with another 21 comfort overlooking Kalahari savannah. Stretch legs on the walks and join the afternoon drive to experience the red Kalahari sands aglow with an inner fire.
CANYON ROADHOUSE | FISH RIVER CANYON
Canyon Roadhouse is located 20 km east of the Fish River Canyon on the C 37.
Fill up with smiles at this innovative lodge that celebrates the good old days of the automobile. It offers peaceful slumber in 24 spacious rooms and boasts a pool, a campsite, a fuel station, an inviting terrace and the most extraordinary restaurant in southern Namibia.
ALTE VILLA | LUDERITZ
Alte Villa is located in Lüderitz, Namibia. Activities including fishing, hiking, and windsurfing can be enjoyed in the surrounding area. The guestrooms feature sea or garden views and are equipped with a desk and a private bathroom with either a bathtub or a shower. Free Wi-Fi, a communal lounge area with a fireplace, a lush garden and a terrace are offered at this guesthouse. Guests are welcome to enjoy a drink and fresh seafood at the on-site restaurant.
KRONENHOF LODGE | NAMIB
The lodge features in an area buffered by mountains and the red sand that stretch across the Spergebied and Namib Naukluft Park. Rock strewn plains formed by ancient volcanic activity form part of the landscape as far as the eye can see. Panoramic vistas sketch a portrait of a harsh and unforgiving landscape created out of chaos and yet, its beauty is discovered in the eye of the beholder.
Kronenhof Lodge was designed to cater for a wide spectrum of traveler. Great care was put into the design and quality of amenities that come with the product. The owners of the lodge are seasoned travelers who know exactly what comforts and amenities guests require during their travels. The Main area and accommodation facilities sit elevated at the foot of a hill to allow for impressive views of the surrounding landscape.
DESERT QUIVER CAMP | SESRIEM
Desert Quiver Camp uniquely combines modern self-catering accommodation with comfort and style. Conveniently located a mere 5km from the entrance gate to Sossusvlei, the inspiring scenery characterised by granite outcrops, spectacular views and roaming wildlife will captivate your senses.
The 24 uniquely designed self-catering accommodation units have spacious bedrooms, en-suite bathrooms, shaded patio areas and private parking. Each twin-bedded bedroom features a fold-out sleeper couch to accommodate 2 small children (under 12) free of charge when sharing with 2 full paying adults. The patio is equipped with a barbeque facility, a fitted kitchenette with under counter fridge and 2 plate hob and a wooden bench for seating. Utility boxes with most utensils needed are available at reception and fresh food supplies can be ordered daily.
Leisure facilities within Desert Quiver Camp include a bar with a big screen television, a sparkling swimming pool overlooking the grasslands and Elim Dune, 2 communal bomas which are perfect to cater for groups travelling together, and a reception area that has WI-FI connectivity.
Meals can be enjoyed at the nearby Sossusvlei Lodge restaurant and their Adventure Centre offers a range of exciting desert activities to explore the area.
A fully stocked shop, fuel and an Internet café is available at the Sossus Oasis Service Station.
SWAKOPMUND LUXURY SUITES | SWAKOPMUND
Swakopmund Luxury Suites offers stylish and modern accommodation situated in the heart of Swakompund. The accommodation is provided in light and airy rooms, all comfortably furnished. Crisp white interior and earthy elements, high quality bedding and stylish en-suite bathrooms define the rooms. All of which include TVs with satellite channels, air-conditioning and tea and coffee-making facilities and the terrace offers a peaceful place for guests to relax and enjoy the fresh air. Breakfast is included and is served at Café Bojo.
ADVENTURE CAMP | TWYFELFONTEIN
Nestled in rolling boulders of a granite outcrop, Twyfelfontein Adventure Camp is conveniently situated a ten-minute drive from Twyfelfontein Rock Engravings, within walking distance of the Damara Living Museum and the Huab River Valley.
Accommodation at the property consists of 12 furnished en-suite tents with two beds, an open bathroom with a solar heated hot shower, basin and toilet and a shaded terrace with chairs. The 'Main tent', an open Lapa, gives space for restaurant area, a bar and pool deck.
Guests can also enjoy a scenic nature drive in the ephemeral Huab River and surrounding valley. It is an excursion exposing visitors to unique geological formations and the possibility of sighting the elusive desert-adapted elephants and rhinos.
A visit in the neighbouring Damara Living Museum can be done in own arrangement, it offers a fascinating look into the people, heritage, pulse and soul of Damaraland.
TALENI ETOSHA VILLAGE | ETOSHA SOUTH
Affordable comfort at Etosha National Park near Okaukuejo
Situated only 2km from the Andersson entrance gate to Etosha National Park, Etosha Village uniquely combines affordability with comfort, style and exquisite cuisine.
The 45 individual suites offer a fully air-conditioned bedroom with an en-suite bathroom and a patio to enjoy the beauty that surrounds you. Two small children (under 12) can be accommodated with their parents on a fold-out sleeper couch in the unit.
Facilities include an open-plan bar with big screen television, 2 sparkling pools plus a kiddie pool, a restaurant serving delectable cuisine as well as a fully stocked utility and curio shop.
Explore Namibia's animal kingdom with a morning or full day Guided Game Drives to Etosha National Park.
Enjoy the Walking Trails on our reserve where various small game can be spotted from the lookout decks and hides.
Sundowner Drives and Stargazing Sessions allow guests to experience the magic of our sunsets and famous star studded skies.
Let our team whisk you away to an enchanted venue in the Mopane Forest for a magnificent Boma Dinner Experience for your special function or private dinner.
EMANYA@ETOSHA GAME LODGE | ETOSHA EAST
In Namibia, you will discover African luxury. Emanya@Etosha is a 5-star safari lodge situated a mere 20 minutes' drive from the renowned Etosha National Park – the ultimate African wilderness experience.
Twenty-seven major species of game roam this Namibian nature reserve, making Emanya@Etosha the ideal get-away for a safari holiday. Here, you are always surrounded by views of nature. Explore the warm soul of the African bush from the supreme comfort of your sumptuous accommodation, and participate in our Etosha Safari Drives early morning, bird-watching safaris and game drives at sunset or after dark.
Privately owned, Emanya@Etosha accommodates up to 40 people, and offers the ideal conference facilities as well as an idyllic wedding venue overlooking a waterhole.
Allow us to spoil you with a foot massage upon your return from a game drive in Etosha - in fact surrender yourself to 24-hour pampering. Taste superior wines in our wine cellar, and enjoy the scrumptious meals of master chefs – privately, if you prefer. Discover true rejuvenation at our foot spa, and luxuriate beside the limpid pool at sunset. Lose yourself in complete tranquillity, and find the true spirit of Namibia.