9-DAY SOSSUSVLEI, SWAKOPMUND, DAMARALAND & ETOSHA FLY-IN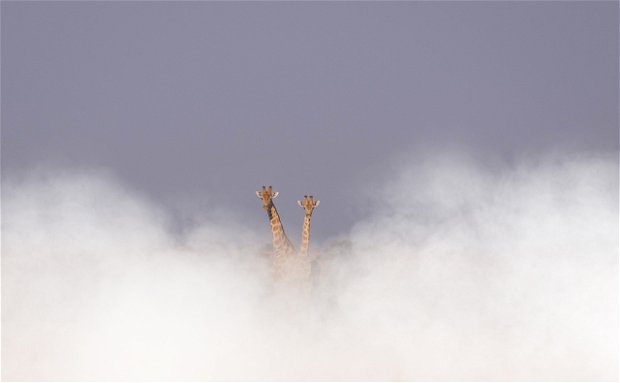 Experience the best of Namibia's natural wonders in just nine days. From the towering dunes of Sesriem to the charming coastal town of Swakopmund and the rugged landscapes of Damaraland to the stunning wildlife of Etosha National Park.
NAMIB OUTPOST | SESRIEM
Set within the 7,000 acre private nature reserve, DESERT HOMESTEAD OUTPOST welcomes you with a relaxed natural hospitality. Enjoy the endless panoramic view from one of the 12 guest houses or from the main house with its restaurant, lounge and pool terrace, picturesquely situated at the foot of a mountain. In the adjacent plains you can frequently watch some animals, that are roaming in the endless savannah. Guests are invited to make use of different activities offered by the lodge, excursions to Sossusvlei as well as horse safaris and tours through the scenic countryside. The Outpost is located in a private nature reserve, adjacent to the world heritage site 'Namib Sand Sea'. A half-day guided hike for experienced hikers, the NAMIB MOUNTAIN TRAIL is leading over mountains and through the plain . Starting in the early morning at Desert Homestead Lodge, the walk goes through breathtaking landscape to the Outpost, where a cold drink and the pool are waiting.
STRAND HOTEL SWAKOPMUND | SWAKOPMUND
With its extensive, unique and creatively entertaining Restaurants, Bars, Deli, Lobby-Lounge, Sea Facing Terraces, Beach Kiosk and state of the art Conference & Banqueting Center, all set on the Mole, a historic and iconic site surrounded by Ocean on three sides, the Strand Hotel Swakopmund is a social epicenter and destination in itself for all visitors to and residents of Swakopmund.
Its architectural inspiration finds its roots deep in Namibian-German history and reflects this in a tasteful contemporary manner. The interiors are residential in nature, and the brief to all designers involved was to create a non-hotel, hotel. One as charming and welcoming as the town it is located in. Simply very warm and comfortable, and as they say in German: "gemütlich" providing a genuine "sense-of-place" atmosphere adding to any Namibian visit.
Arriving at the Strand is a dramatic experience as one passes through its 13m high and 9m wide Ocean View Atrium which travels right through the Hotel offering sea views at either end. Off this Atrium Lobby is Reception, consisting of three individual desks and an inviting open fireplace which rounds off the residential feel and warm welcome.
HOANIB VALLEY CAMP | HOANIB RIVER
Located in one of the most beautiful areas of Namibia, the camp and its surrounds are truly breathtaking with many visitors feeling time spent here is a life affirming experience. The north western area, Kaokoland, is identified by its vast open desert wilderness, towering dunes and swathes of rocky mountains. Tucked into the backdrop are six guest tents exuding a modern safari style that reflects their surrounds in the furnishing and design.
Your days are spent exploring this spectacular area, understanding its unique geology, wildlife and culture. Home to one of the last great nomadic tribes, the iconic Himba, as well as the identifiable Herero, there is plenty of opportunity for cultural interaction. The Giraffe Conservation Foundation, with whom this is a joint venture, add a wealth of specialist knowledge to your morning and afternoon drives, searching for the desert adapted elephant, giraffe, lion, black rhino and mountain zebra. Alternatively there are few better places to spend restful time contemplating the beauty around you than from the privacy of your veranda before enjoying exceptional hosting and dining.
ETOSHA OBERLAND LODGE | ETOSHA SOUTH
The Etosha Oberland Lodge, 10km away from the southern gate of Etosha National Park opened in March 2020 and is nestled in a private nature park adjacent to the park. The lodge offers an inviting lobby with restaurant and a bar with adjoining lounge with fire pit. To enhance the experience, guests are invited to enjoy a viewing deck and swimming pool as well as free wifi in communal areas.
The accommodation comprises of 18 beautifully appointed premium chalets that offer comfortable amenities such as an en-suite bathroom, an outdoor shower, private sun terrace, which is equipped with comfortable chairs. Further facilities include air conditioning, a tea and coffee station with fridge, mosquito nets, a hairdryer and a safe.