8-DAY PURE SOUTH TANZANIA CIRCUIT: GUIDED SAFARI TOUR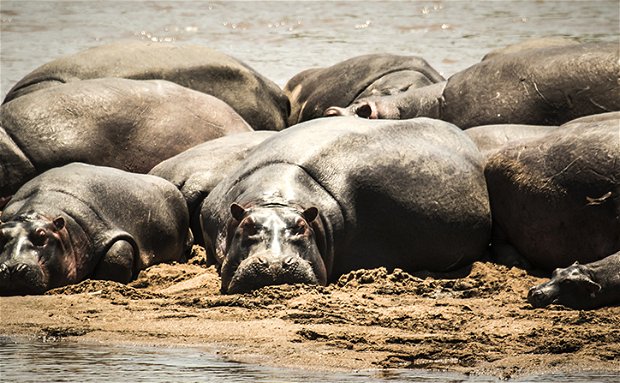 SOUTHERN SUN DAR ES SALAAM | DAR ES SALAAM
A leading Dar es Salaam hotel renowned for comfort-boosting services and productivity-enhancing amenities. Neighbouring the historic Botanical Gardens, the Julius Nyerere ICC and the Zanzibar ferry; it's easy for beach-adventures or business in the city. With modern meeting rooms, exceptional dining, a pool, gym and great-sleep rooms in a tree-lined, location near the ocean, we invite you to discover our Dar es Salaam hotel during your guided safari tour in Tanzania.
Baraza celebrates Tanzanian produce with ocean-fresh seafood, Spice Island flavours, mountain-grown coffee and tea, exotic fruits of the season, and premium grill cuts. Join us for the best of Dar es Salaam dining in the comfort of the lounge-café, at the bar, overlooking the show-kitchen or on the sun terrace.
Business-ready amenities and nice-to-have extras in our classic comfortable Rooms and Suites are as perfect for a business-break as a safari-stopover. Every room features a large comfortable bed, views overlooking the historic Botanical Gardens or the city, as well as blackout curtains and air-conditioning, a workspace, a bath and shower, satellite flat-screen TV and mini-bar.
Guided safari tour guests enjoy complimentary WiFi from the pool to the gym and everywhere between, business-essentials in the business centre, 24-hour room service, quiet gardens, an on-site travel and tour operator and a guest relations team that's locally connected and internationally experienced.
ROHO YA SELOUS | NYERERE NATIONAL PARK
Roho Ya Selous lies in the very heart of the photographic sector of Tanzania's Nyerere National Park. Set on a small peninsula overlooking the water, it is in a prime position for game-viewing and exploring the rugged and beautiful region. It is not uncommon to find a giraffe wandering along the sandy path behind the camp on its way to the water. Accommodation consists of stylish tents with en-suite bathrooms complete with indoor and outdoor showers and verandahs to enjoy the evening breeze and watch game as they pass through. Guests can relax with a delicious dinner and drinks while enjoying the nighttime sounds of the bush. A swimming pool is available to cool off on hot days. The camp offers a variety of activities such as game drives, boat safaris and walking safaris with expert guides on this leg of your guided safari tour of Tanzania.
JABALI RIDGE | RUAHA NATIONAL PARK
Set high on a rocky kopje overlooking a landscape dotted with bulbous baobabs, Jabali Ridge is a sophisticated base from which to explore Tanzania's Ruaha National Park. The remarkable beauty of Ruaha National Park is not only in the landscape and its diversity of flora and fauna, or the impressive big game but in the feeling of having the wilderness all to yourself. With only a handful of visitors at any one time in an area the size of New Jersey, this is an exceptional safari experience. There are just eight suites hidden amongst the rocky boulders that cocoon the property, designed to blend in with the environment while offering the highest class accommodation in the park. There is a spectacular four-way infinity pool which overlooks the baobab valley, a spa offering pampering treatments, a gin bar to tempt you with pre- and post- dinner refreshment, and plenty of space to unwind when you aren't on a guided safari tour. Our team of expert Tanzania safari guides will lead you on game drives and walking safaris to explore this spectacular wilderness area.