Beyond Borders: Unravelling the Benefits of a DMC for International Travelers to Namibia
Posted by S. Schneider on Mon July 31, 2023.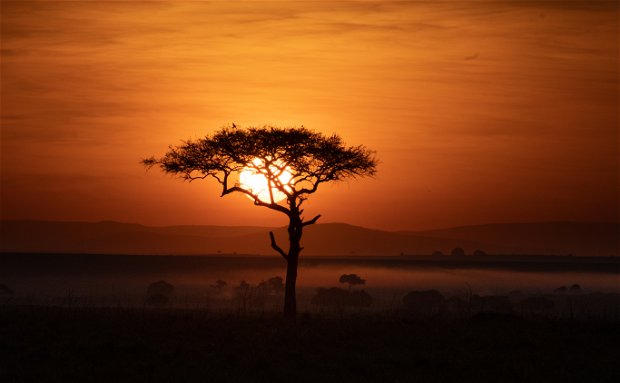 Travelling to a new location to explore cultures, sceneries, and adventures can be quite the experience. For foreign travellers, visiting a remote place like Namibia could be intriguing. However, scheduling and organising a trip abroad may be challenging because of many issues. A destination management company (DMC) may help by providing crucial information and services to guarantee a seamless and exceptional travel experience. In this blog, we will explore the world of DMCs and their advantages to visitors from abroad who admire Namibia's breathtaking landscapes.
What is a DMC in the travel industry?
An institution with specific travel and tourism industry expertise is known as a destination management company (DMC). A DMC's main objective is to offer destination management services tailored to the needs of tourists visiting a particular area or nation. In the case of Namibia, a Tour Operator would be dedicated entirely to planning and carrying out travel experiences inside the gorgeous African country. These services may include travel arrangements, accommodation arrangements, customised itineraries, etc.
Unlocking Local Knowledge
Partnering with a local Tour Operator  has several advantages, one of which is the chance to have access to their local expertise. Namibia offers spectacular beauty with its vast deserts, rugged mountains, and diverse animal population. Particularly for first-time visitors, navigating this vast wilderness can be challenging. 
However, the comprehensive knowledge of a tour operator enables them to design itineraries incorporating must-see sites and hidden gems. The famed Sossusvlei sand dunes, viewing wildlife in Etosha National Park, or experiencing the rich cultural heritage of the Himba people are just a few of the unique and immersive experiences that a DMC may provide for visitors to Namibia.
Access to Local Relationships and Partnerships
Local Tour Operators in Namibia have exclusive affiliations and ties to the community that might significantly enhance the visitor experience. They have relationships with reputable vendors, including lodging facilities, inns, and transportation providers. By doing this, they can negotiate their visitors' best rates and accommodations, ensuring a hassle-free stay. A DMC can also provide special events and activities that lone travellers cannot participate in. Whether it's planning a hot air balloon tour above the Namib Desert's dunes or a private dinner under the stars, a DMC has the expertise and resources to make such ideas a reality.
Convenience and tranquillity
The convenience and peace of mind they provide are significant advantages of working with a DMC in Namibia. When organising a trip abroad, a number of factors need to be taken into account, including visa requirements, transit issues, and local laws. It could take a lot of effort and time to navigate these difficulties. By employing a DMC, travellers may delegate these responsibilities to the professionals, freeing them up to enjoy their trip. A DMC will take care of all necessary arrangements, guaranteeing a hassle-free journey from start to finish.
Support for Safety and Security
In addition to location knowledge, a DMC in Namibia may offer crucial help in terms of safety and security. Like any other foreign country, Namibia has its own worries and problems. When a traveller uses a local tour operator, they have access to reliable information and assistance when negotiating these matters. A DMC puts its clients' safety and well-being first, offering guidance on travel insurance, health precautions, and round-the-clock on-the-ground support.
Experiences That Are Personalised and Tailored to Your Preferences
The ability of local tour operators to offer individualised experiences catered to specific travellers' interests sets them apart from other travel alternatives in a significant way. Every traveller is different, with their own hobbies, passions, and travel objectives. DMC agencies in Namibia are aware of this. They may create itineraries that reflect customers' preferences by working closely with them, resulting in a customised experience. 
They will go above and beyond to craft a travel experience that perfectly matches your goals, whether you're a wildlife enthusiast looking for up-close encounters with Namibia's diverse fauna, a photographer eager to capture the mesmerising landscapes, or a culture vulture yearning to immerse yourself in the local traditions. With a DMC, your journey reflects your preferences, making it an unforgettable and transformative adventure.
Conclusion
Ultimately, partnering with a local tour operator contributes significantly to giving international visitors a trip they will remember. Their knowledge of the area, connections with residents, and thorough planning allow tourists to travel without worry and enjoy Namibia as it truly is. By working with a Destination Management Company, adventurers may fully immerse themselves in Namibia's breathtaking landscapes, view its teeming wildlife, and participate in its rich cultural heritage. So, while you prepare for your upcoming international vacation to Namibia, consider the unmatched advantages of a DMC and embark on an adventure that will leave you with lifelong memories.